We are looking for volunteers to help run the group and for new members.
Please email Jonathon Podolsky at genealogy@podolsky.cc
Next event:
Finding Your Roots - Jewish Style
What: Appointments with strategists, mentors, and translators
When: Sunday February 4, 2018 1:30-4pm
Where: JCC Springfield - Computer Room
1160 Dickinson St. Springfield, MA 01108
Are you interested in learning more about your Jewish familial roots? Whether
you are a beginner, or even a more experienced researcher encountering a
brick wall, this could be a perfect opportunity to propel your research forward.
Consult experienced researchers for 20-minute appointments, work with a
strategist to plan your next steps, get translation help with documents written
in various foreign languages in 30-minute appointments, or learn more about
DNA testing and its interpretation. Click here to register. Please register ASAP so we can send you additional information. Alternatively, contact Nina Sitron with any questions at wmjgs2@gmail.com or call (413) 268-2147. Walk-ins can look through our resource materials but are not guaranteed individual consultations.
COST: Free for JCC and WMJGS members, $10 general public.
News:
Berkshire Jewish Voice: Tracing Our Roots by Albert Stern
Last event was a great success. Thanks to Nolan Altman who spoke on N
aming Patterns and the Value of Jewish Cemetery Records.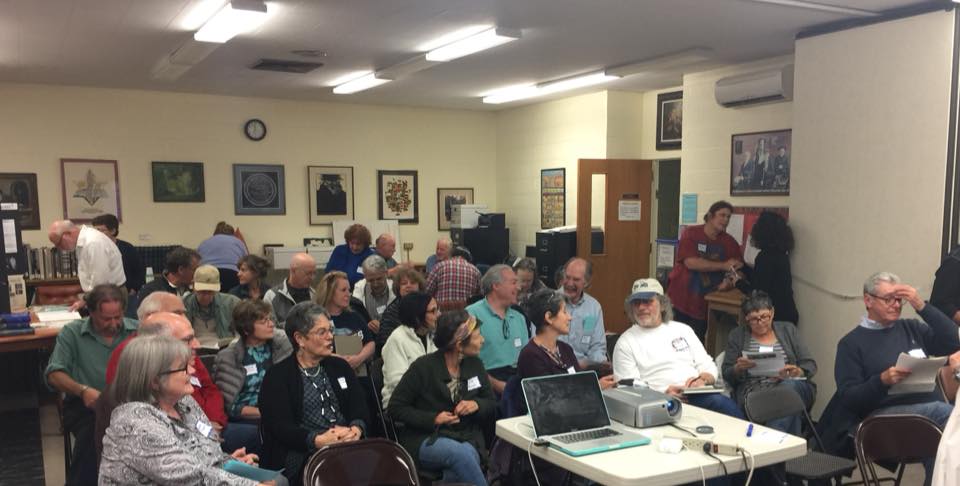 We have created a Facebook Group so researchers can post and read messages. www.facebook.com/groups/WMJGS
8 Reasons You Should Consider Joining a Local Genealogical Society: www.youtube.com/watch?v=K_orFUl51U4